OsteoThai Workshop
Restoring Joints with OsteoThai : Focus on Ankles, Knees, Hips and Shoulders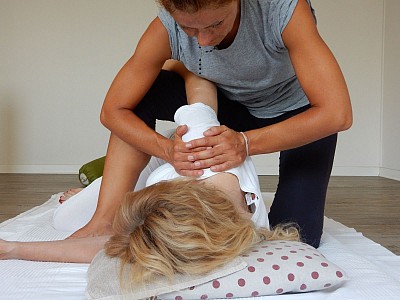 with Flora, 3 days, 15 to 17 Jan. 2024

The joints are key points of our physical and energetic body and are often not treated for fear or lack of knowledge of their functioning. In this workshop you will learn simple, safe and effective techniques to restore mobility in the ankles, knees, hips and shoulders.  
By combining the Thai Massage with the principles and tools of Osteopathy, we will practice techniques of the general treatments (GOT): routine, rhythm, rotation and fixed point, reciprocal tension and slack. We will focus on a sequence to restore mobility, articular integrity, coordination and stabilisation, with gentle repetitive movements for the ankle, knee, hips and shoulders.
Next:
for intermediate and advanced practitioners.

15 to 17 Jan. 2024

3 days / 18 CE hours, THB 8,100.-    ( approx. EUR 223.- , US$ 241.- )