Contact and Reservation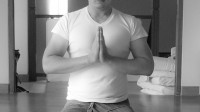 To contact us by email, please fill out the form below.


• First, contact us to check the availability of your preferred course dates.
You can do this by coming to the school, or filling in our contact form (below).
If you are contacting us by email or fax, please wait for the confirmation of your requested dates. We answer all requests within 48 hours.

• Once your place is confirmed, we will hold your space for 10 days, during which time we require a deposit of 50% of the total course price in order to hold your spot. Payments can be made through our secure online credit card system.


We are always happy to assist you. If you have any questions at all, please feel free to contact us. If you are in town, you can call us or drop into the school so we can show you around and you can get a feel of what we have to offer.
Sunshine Massage School
159/2 Kaew Nawarat Soi 4
Chiang Mai 50000 Thailand
Tel. 053 262 574    ( 66 53 262 574 )
   Open from Monday to Friday 
   from 08:00 to 12:00 and again from 13:00 to 16:30 h