Massage Related Workshops in Chiang Mai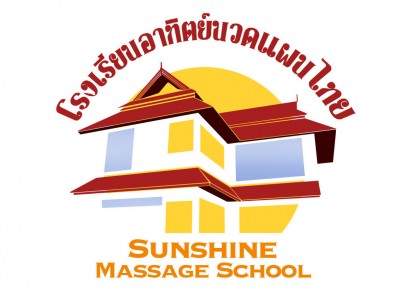 For advanced practitioners and massage therapists
Sunshine Massage School understands that bodywork practitioners and massage therapists want to continue to develop additional skills that will allow them to support their practice, care for themselves and broaden their horizons.
These workshops are also good occasions to meet practitioners from other disciplines.

Among all the interesting Workshops this year, 
we propose you:
Comforting cancer patients: Applied massage techniques in the context of palliative care.
Part 1: 7 to 11 Dec. 2020, Oncology & Massage
Part 2: 14 to 18 Dec. 2020, Massage for Trauma
Therapeutic Body Rolling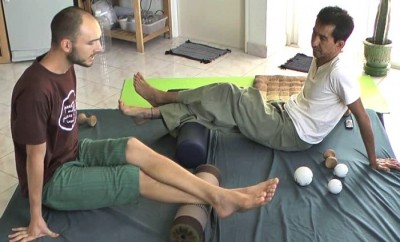 Self massage is often forgotten ...
Self-Maintenance Using Self MyoFascial Release.
1 day workshop 
Therapeutic Body Rolling is one of the best therapeutic exercises you can practice to keep your body relaxed and flexible benefiting:
massage therapists, physical trainers and yogis



office workers and teachers
artists, dancers and musicians
high-intensity athletes
etc.
AnaThai
Bridging applied anatomy and the body systems with Thai Massage.
2 consecutive 5-day courses about anatomical mapping and palpation, primary body systems and biomechanics in relation to Thai massage.

   AnaThai, lower body: 
   10 to 14 February 2020,  11.500  THB
   AnaThai, upper body:
   17 to 21 February 2020,  11.500 THB
What is AnaThai about?
  Applied Anatomy:
Structural Mapping and palpation of the body allows the practitioner to resonate with a greater awareness of the physical body while improving precision. It offers anatomical guidelines to each individual unique body.
  Levels of structural Organization in the human body:
 The smallest parts form the larger structures. The human body has 6 main levels of structural organization: Chemical level, cellular level, tissue, organ, organ system —> Organism = Us!
  11 body systems:
Integumentary, skeletal, muscular, lymphatic, respiratory, digestive, nervous, endocrine, cardiovascular, urinary, reproductive.
You can also visit Sunshine's other websites:
Sunshine's Thai Traditionnal Massage courses:
The Beginners Courses 
are offered by Sunshine Massage School. These courses run for 2 weeks and start on Monday of every week. Click this link to visit the Beginners Thai Massage Course website for information.
Advanced Thai Massage Courses
Sunshine Massage School
School for Traditional Thai Massage in Chiang Mai, Thailand

Approved by:
Feel free to share this site on your favorite social network with the icons below.