Massage Related Workshops in Chiang Mai
We are open!
We wish everyone to remain safe, healthy & happy within our walls. We have implemented all possible and required sanitization measures to protect everybody from Covid-19.
Stay healthy and feel free to check our upcoming courses and workshops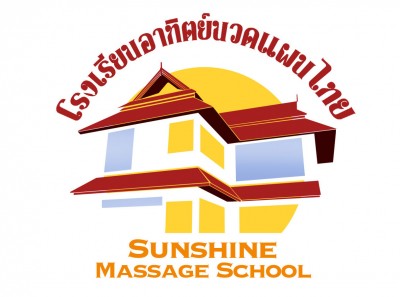 For advanced practitioners and massage therapists
Sunshine Massage School understands that bodywork practitioners and massage therapists want to continue to develop additional skills that will allow them to support their practice, care for themselves and broaden their horizons.
These workshops are also good occasions to meet practitioners from other disciplines.

Among all the interesting Workshops this year, 
we propose you:
Structural Energy Lines - Level 1 and 2
Learn the Ancient Khmer Energy Lines, first taught in Chiang Mai by Ajahn Poo
with 
Mike
When Structural Energy is flowing or open in the body, it is the feeling of electricity and water flowing through the muscles, connective tissue, joints and nerves in various areas of the body. It is similar to the flow of water and sometimes feels like the sharpness and intensity of electricity (especially when pressing on an area that is blocked).
Structural Energy Blockages are the first thing I feel that needs to flow better in most people. Blockages are experienced as physical immobility, pain, weakness, numbness or other dysfunction in any area of the body. This energy network represents freedom in the physical body when they are unblocked, as energy may move more freely throughout the body and benefit the TCM energy meridians as well.

Comforting cancer patients: Applied massage techniques in the context of palliative care.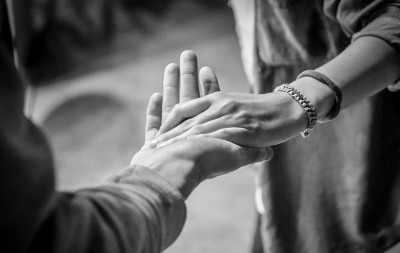 7 to 11 Dec. 20, Oncology & Massage
14 to 18 Dec. 20, Massage for Trauma
Warm hands on an aching body, with Roni.
This is a course about Applied Massage Techniques for Oncology, Trauma, Stress, side effects of modern-day illness, Chronic anxiety, Chronic pain and more.

The Facilitator
Roni Gilboa is sharing her experience based on more than 10 years of treating cancer patients and their caregivers and also teaching massage therapists in the oncology environment.
Anatomy and Thai Massage (AnaThai)
Bridging applied anatomy and the body systems with Thai Massage.
Feb. 2021: 2 consecutive 5-day courses about anatomical mapping and palpation, primary body systems and biomechanics in relation to Thai massage.

AnaThai, lower body:
1 to 5 February 2021, Baht 11,500.-
AnaThai, upper body:
8 to 12 February 2021, Baht 11,500.-

You can also visit Sunshine's other websites:
Advanced Thai Massage Courses
The Sunshine Massage School
School for Traditional Thai Massage in Chiang Mai, Thailand

Approved by:
Feel free to share this site on your favorite social network with the icons below.