Our Teachers & Facilitators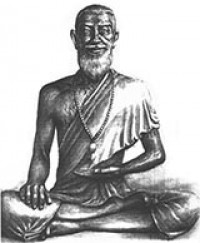 Jivaka Kumar Bhaccha Founder of Thai massage
Teachers and facilitators of Sunshine Massage School Workshops.

We are proud of our teachers and their accomplishments. Even though they are teachers they never stop learning and strive to gain more knowledge that they can pass on to their students. Each of our teachers is highly trained and experienced not only in the art of traditional Thai massage but also in the art of teaching. They know how to create a friendly and comfortable atmosphere in the class room so that students are given the best environment in which to learn and develop their own skills and practice. 

Facilitators

David Lutt
David is a French licensed osteopath, and combines his expertise and love of osteopathy with Thai massage. He lives in Asia immersing himself in yoga, shiatsu, Vipassana meditation and Thai massage. In Thailand, he studied mainly under Ajahn Chaiyuth and Asokananda. 

David is the co-founder of the College Osteo Thai in France and runs Thai massage and Osteo Thai courses all over the world. His has a love of movement, rhythm and fluidity and enjoys capoeira, swimming in the sea and… football!
Doris Kolling
Doris first came to Chiang Mai 1997 and started her study of Thai massage. She stayed on at the Old Medicine Hospital for 6 months to assist in teaching and then moved to ITM for the next five years, first to study and then help teach and give treatments (afternoons only) until she felt ready to work for herself.
 She started studying Chi Nei Tsang after receiving a few treatments at Tao Garden and she really likes the way it supports the healing process. She has been facilitating the Chi Nei Tsang course at Sunshine Massage School since 2006 and has added a second level to the course after repeated requests from her students.
Today Doris feels she has moved from Thai massage to doing structural therapy integrating Chi Nei Tsang and she has seen very positive results based on this integration. Doris currently lives in Dharamsala, India for 8 months of the year studying Buddhist philosophy and practising meditation on a daily basis as well as doing a yearly retreat on her own. Doris feels blessed to help the local community by giving treatments to dharma friends, some political Tibetan ex-prisoners and some of her teachers as well....


Flora Bisogno
After graduating in Philosophy and completing a Ph.D. in Cultural Anthropology (Cuba and Italy, 2010) I begin to teach Yoga and soon I fell in love with Thai Massage, in which I found a magnificent path of transformation and compassion. I have been studying and practicing in Europe and Thailand since 2012 with different amazing teachers, but my principle mentor is David Lutt. 
I'm a member of the Italian Federation of Traditional Thai Massage, Master in OsteoThai (2019) at Lulyani School of Thai Massage & OsteoThai (France). I never stop learning, attending courses and assisting my teachers in all Europe.

 Giving courses in Italy and abroad, with passion, kindness and care, fulfil my vocation to immerse myself in different cultures, build community (Sangha) and create connections. In my classes I combine mindful touch, mindful movement, mindful communication, meditation and Dharma. I create a nice atmosphere full of Metta and smiles. Since 2010 I feel blessed to follow the teachings of the Vietnamese Zen monk Thich Nath Hanh. I'm in love with Nature, especially forest, hiking, biking and cats.           
https://www.flothaimassage.com/ 



Pau Castellsagué
A family trip to India, back in 2005, started it all. I dropped my career as a radio sports journalist and together with my brother Wari and my sister Mireia launched the Omshanti Yoga Studio (2006) and, later on, the Barcelona Yoga Conference (2011).
The path has been filled with Yoga, AcroYoga and soon enough Thai Massage showed up and stole my heart. For the last decade, I have travelled around the globe sharing this art, inspired by teachers of the Sunshine Network. Laurino Bertelli, and his dedication to Vipassana meditation, the visionary OsteoThai founders David Lutt & Arno L'Hermitte, and the Sangha spirit, generosity and joy from Takis and Kerys at the Sunshine House Greece.
After graduating from a 5-year Osteopathy program at SICO (Switzerland), under the mentorship of Phillipe Druelle, the mission is crystal clear… to create a global platform, the Thai Massage Academy, and dive deep into this magical fusion between Thai Yoga Massage and Osteopathy.
Roni Gilboa
I am a Shiatsu and Thai Massage therapist by training. Through the years I have incorporated other techniques such as OsteoThai and Fascia work into my toolbox.
Between 2007 and 2016 I was involved with The Yuri Shtern Holistic Care Center for People Dealing with Cancer in Jerusalem, as a therapist and as the managing director of the charity.
During that time I developed the Center's training program for therapists who practice various disciplines and have been teaching Thai Massage and touch therapy techniques for more than eight years.
I am also a sailor, I love exploring, hiking, I enjoy music and watching Roger Federer play Tennis.
  his magical fusion between Thai Yoga Massage and Osteopathy.           
Thierry Bienfaisant
He is known for his gentle and healing touch with sensitivity and precision.

Originally from Belgium, Thierry was a member of the Belgium national youth team of rock climbing. His passion of the outdoors leads him to his travels, Thailand, then to an immediate loving affair with Thai massage.
 Osteopath in training (4 years), certified CranioSacral therapist by the Swiss International College of Osteopathy; shiatsu and oriental therapy, sport & remedial massage therapy at the Sydney College of Natural Complementary Medicine; over 20 years of Thai massage then OsteoThai training from the birth of the practice.
Passionate teacher and therapist, has given countless treatments and courses, sharing with joy and fun study cases, from clinical setting with multidisciplinary healthcare team, to detox program, yoga retreats and privates

 Founder of AnaThai - the Holistic School of Thai Yoga Massage and OsteoThai.
He is known for his gentle and healing touch with sensitivity and precision.
Kenneth Chen

Kenneth Chen, Kenneth Chen was raised in Thailand and the United States. He was educated at Ruamrudee International School in Bangkok and DePaul University in Chicago.

He is a seasoned Yoga massage instructor with over 20 years of experience. Initially inspired by his mother's practice, he went on to earn his degree from DePaul University in Chicago. Kenneth founded the International Yoga Massage Center in Hong Kong and China a decade ago, mentored by his close friend Kam Tai Chow. Today, he specializes in a unique form of therapeutic bodywork, making him one of the leading experts in his field. Kenneth is deeply committed to helping people achieve holistic well-being.